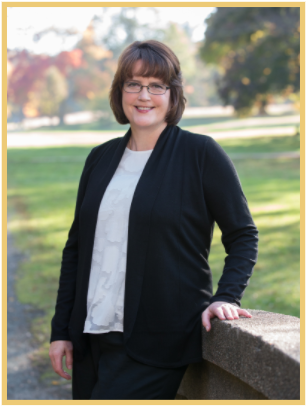 Dr. Karen McCarthy, N.D., MS is the Director and Founder of Balance Point, located in Franklin Massachusetts. This practice has been serving a community of children, adolescents, adults and families since 1996. Through a combination of educational and healing modalities, Karen helps clients to clarify their situation, develop goals, and tools to maximize their full personal potential. These situations and goals include, but are not limited to issues related to school, home, work, relationships, health/diet and allergies.
The philosophy of the practice is to assist in moving through the beliefs, attitudes and habits that keep a client from the best expression of Self. This is done by being mindful of the moment that the client is currently in (physically, emotionally, mentally and spiritually), looking and learning from past situations, then moving forward, releasing the energy block and creating the future with goals or visualization. Examples of some clients goals or issues include, fear and phobias release, pain release and/or pain management, issues of abuse and trauma, relationship improvement, allergy relief, bedwetting, professional and or personal coaching and school refocusing. Karen works with individuals as well as groups or couples. Individuals that have received help and improvement from this work include persons with labels such as ADD, ADHD, Dyslexia, Learning Disabled, Autistic, Down's Syndrome, Manic Depressive, Chronic Fatigue, Multiple Chemical Sensitive, and Fibromyalgia.
Karen McCarthy holds a Doctorate in Naturopathy from Clayton College of Natural Health and Master of Science degree in Training and Development degree from Lesley University. Karen teaches a variety of workshops, which include Brain Gym and Muscle Testing. Karen is a frequent guest lecturer to a variety of audiences such as parents, educators and other professional groups. Karen is a licensed Brain Gym instructor, Reiki Master, Master Homeopath and Herbalist (American Institute of Natural Healing). Karen is a member of the Educational Kinesiology Foundation.