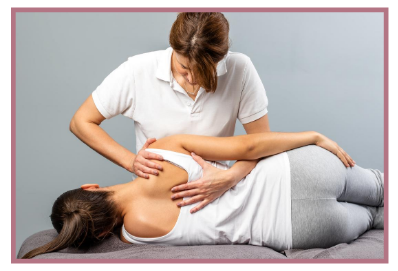 Visceral Manipulation (VM) was developed by French Osteopath, Jean-Pierre Barral. Visceral Manipulation relies on the palpation of normal and abnormal forces within the body. By using specific techniques, therapists can evaluate how abnormal forces interplay, overlap and affect the normal body forces at work. The goal is to help the body's normal forces remove abnormal effects, whatever their sources. Those effects can be global, encompassing many areas of bodily function.
The visceral system relies on the interconnected synchronicity between the motions of all the organs and structures of the body. At optimal health, this harmonious relationship remains stable despite the body's endless varieties of motion. But when one organ cannot move in harmony with its viscera due to abnormal tone, adhesions or displacement, it works against the body's other organs and muscular, membranous, fascial and osseous structures. This disharmony creates fixed, abnormal points of tension that the body is forced to move around. And that chronic irritation, in turn, paves the way for postural distortion, neuromuscular dysfunction, and disease processes.
Visceral Manipulation is used to locate and solve problems throughout the body. It encourages your own natural mechanisms to improve the functioning of your organs, dissipate the negative effects of stress, enhance mobility of the musculoskeletal system through the connective tissue attachments, and influence general metabolism. Today, a wide variety of healthcare professionals perform Visceral Manipulation. Practitioners include osteopathic physicians, allopathic physicians, doctors of chiropractic, doctors of Oriental medicine, naturopathic physicians, physical therapists, occupational therapists, massage therapists and other licensed body workers.
Visceral Manipulation is based on the specific placement of soft manual forces to encourage the normal mobility, tone and motion of the viscera and their connective tissues. These gentle manipulations can potentially improve the functioning of individual organs, the systems the organs function within, and the structural integrity of the entire body.
For more information about Jean-Pierre Barral or Visceral Manipulation, please visit www.barralinstitute.com